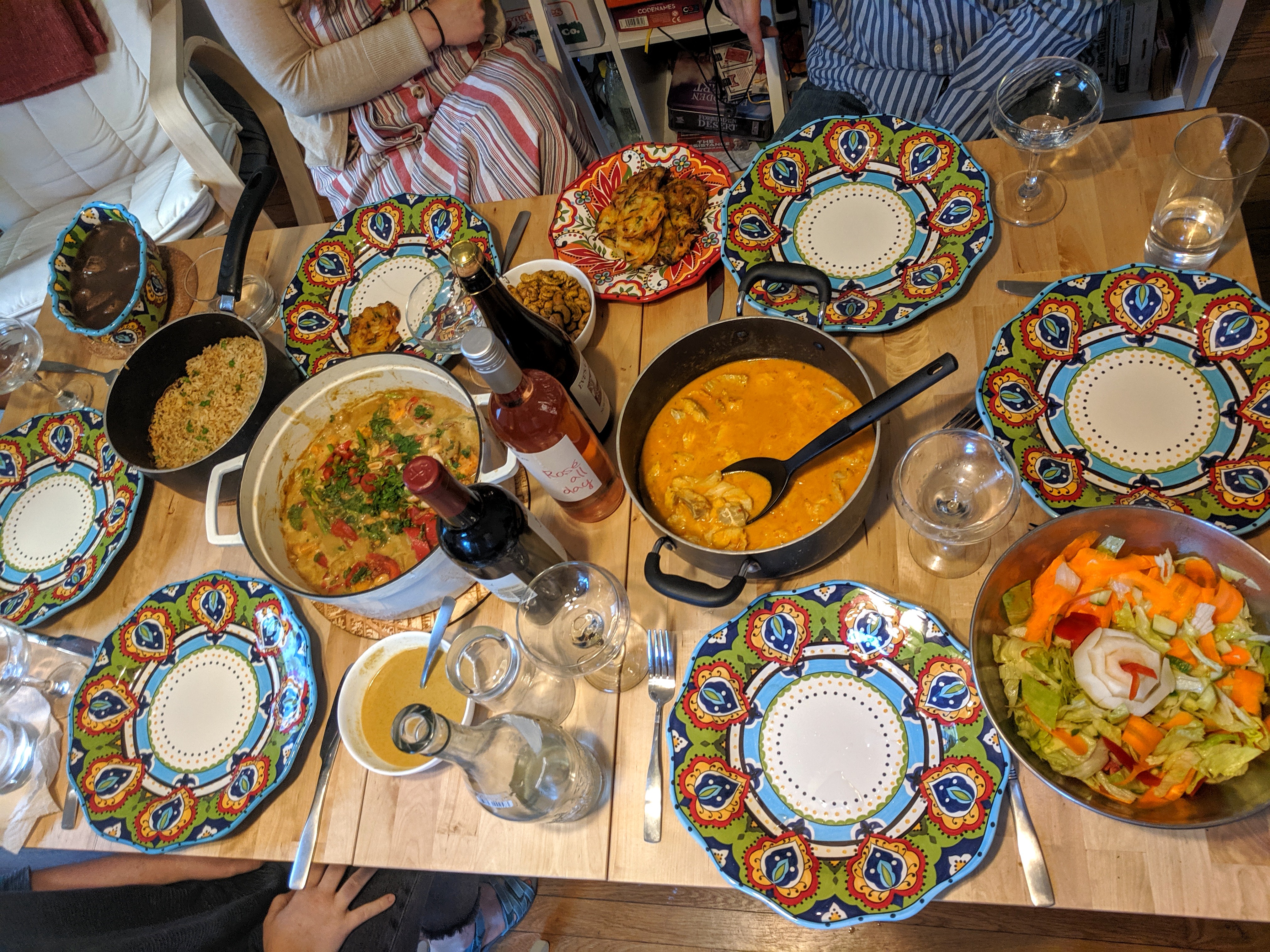 5 shallots
3 big cloves of garlic, crushed to a paste
2cm cube of ginger, finely chopped
handful of cashew nuts
two medium sized potatoes, boiled until tender
1 tin of coconut milk
2 tsp of spice blend (3 parts cumin, 3 black pepper, 1 cinnamon, 1 all spice, 1 ground cloves)
fresh lime juice
soy sauce
brown sugar
Fry the shallows, garlic, ginger in some oil in a non-stick pan. Don't stir too much, let it brown and almost burn. Then add spices for a minute or two stirring well.
Puree the ginger, garlic, cashews, half the shallots and half the potatoes with the coconut milk. Add water if it's too thick. Add the unpureed shallots back in. Cook whatever is going into it (chicken, beef, veges) separately. Then add to the sauce, and season to taste with lime, soy sauce, brown sugar.