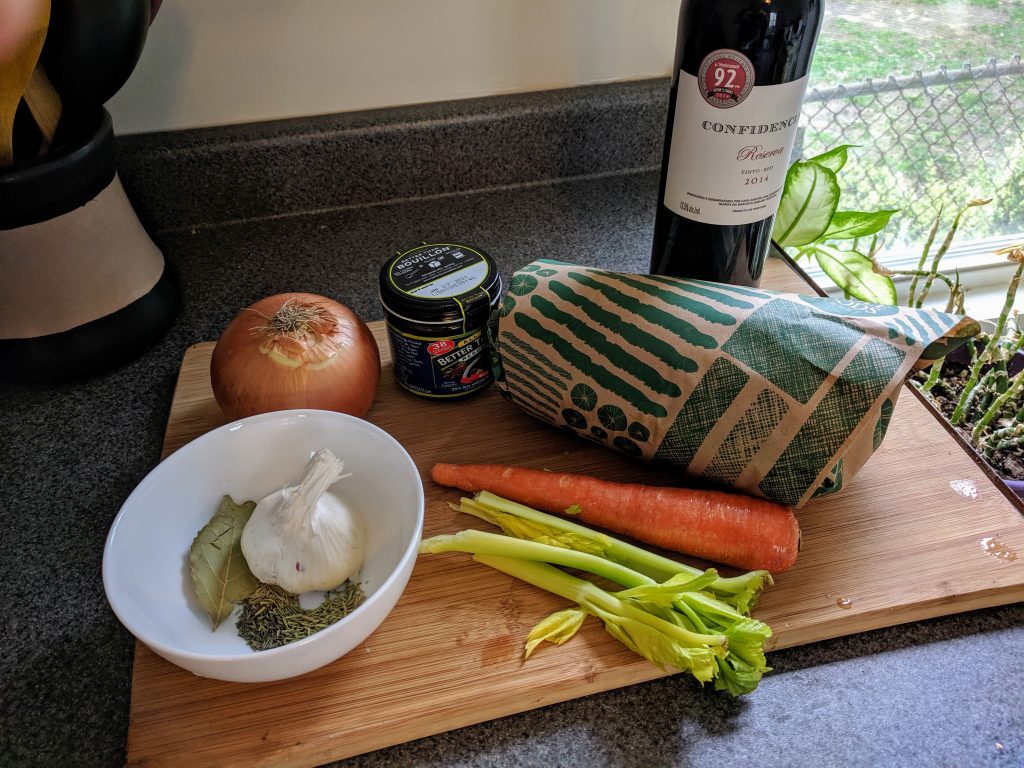 1/2 bottle of full-bodied red wine
2 pounds of lamb, I used shoulder
a couple of stalks of celery, roughly chopped
1/2 an onion, sliced
a carrot or two, roughly chopped
2 cloves of garlic, squished or chopped
1 tsp of mint sauce (wholefoods has this, or check Amazon)
2 tsp of soy sauce
1 tsp of sugar (trust me!)
beef stock (I used bouillon paste with good results)
bay leaf, rosemary, thyme, black pepper
Serves 4. Scale up all ingredients if you have more guests.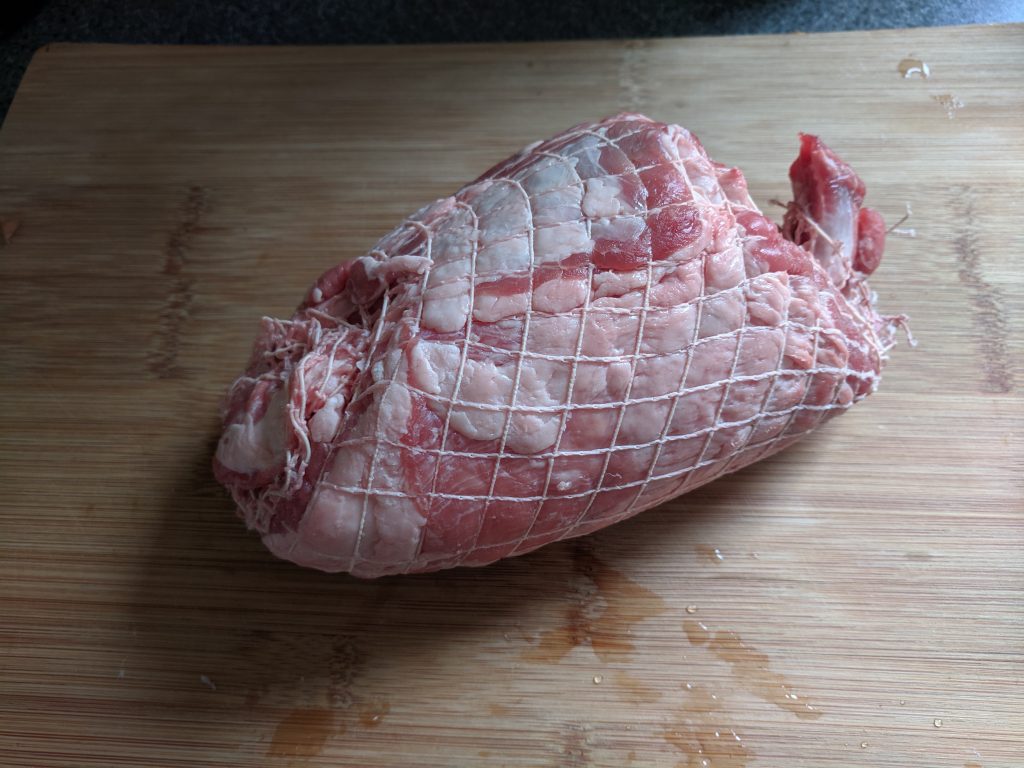 Preheat oven to 300F. Cut the lamb into 2-inch pieces. Remove as much of the fat a you possibly can.
Get a frying pan really hot and sear the lamb on all sides in small batches, especially on any fatty parts. Searing adds colour, flavour through the Maillard reaction and also helps render unwanted fat off. (It doesn't seal in moisture as some writers claim)
In a large casserole dish, add the seared lamb, carrot, onion, celery, mint sauce, soy sauce, beef stock, garlic and herbs. On a medium flame on the the hob, bring the temperature up until the surface is just starting to steam. Then stick in the oven for 1.5 hours. Need to use the oven for something else, like roast potatoes? No problem, just use a very low flame on the hob instead. You're after a water temperature in the low 90Cs. I recommend using a meat thermometer.
Right before serving, drain the meat, reserving the liquid. Add a cornflour slurry to the liquid and boil to make gravy, adding salt if needed. The meat should come out incredibly tender, easy to pull apart.
This goes great with rosemary roast potatoes (pictured) and mint sauce!